Jorge A.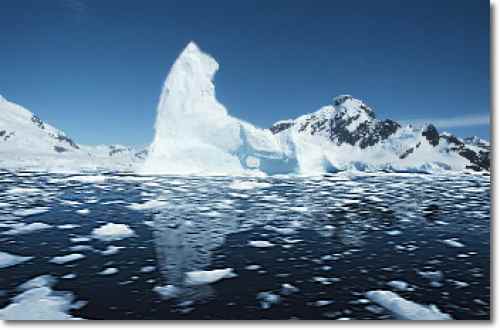 Global warming may 'stop', scientists predict
The average temperature of the sea around Europe and North America is expected to cool slightly over the decade while the tropical Pacific remains unchanged. This would mean that the 0.3°C global average temperature rise which has been predicted for the next decade by the UN's Intergovernmental Panel on Climate Change may not happen, according to the paper published in the scientific journal Nature. [...] Noel Keenlyside of the Leibniz Institute of Marine Sciences, Kiel, Germany, said: "The IPCC would predict a 0.3°C warming over the next decade. Our prediction is that there will be no warming until 2015 but it will pick up after that." advertisementHe stressed that the results were just the initial findings from a new computer model of how the oceans behave over decades and it would be wholly misleading to infer that global warming, in the sense of the enhanced greenhouse effect from increased carbon emissions, had gone away.
A evidência empirica dos anos mais recentes vieram contrariar os modelos de computador do IPCC. O catastrofismo do aquecimento global não se faz sentir, no entanto o cidadão comum vê, sabe-se lá por influência de quem e do quê, inúmeras evidências de que o aquecimento global veio para ficar - e pior que isso, a culpa é do homem (estranho masoquismo este!). Os modelos de computador, esses, variam ao sabor da corrente. No presente em nada parecem acertar, ah, mas no futuro... sim, no futuro não falharão. Ou o homem deixa de emitir C02 ou a Terra como a conhecemos deixa de existir... com medo, nem durmo descansado, mas só a partir de 2015.